A young adult
science fiction adventure
A teenager at an academy in space that harbors a secret.
What could possibly go wrong?
The first book in the Bobby Sterling series.
About the Book
Bobby Sterling was an ordinary teenager leading a normal life with only hockey and school on the horizon. Until one fateful day when he was whisked away into adventure at a space academy he never could have possibly imagined existed. But the transition to his new life doesn't go very smoothly.
As Bobby gains new abilities and explores new worlds, he will have to overcome his fears, push himself like never before and cope with his emotions. But he's also worried about the unknown. There's something amiss at the academy that Bobby can't quite put his finger on. Something happened there that no one will willingly talk about. Can Bobby uncover the truth? Or will the truth somehow discover him first...
Meet Bobby Sterling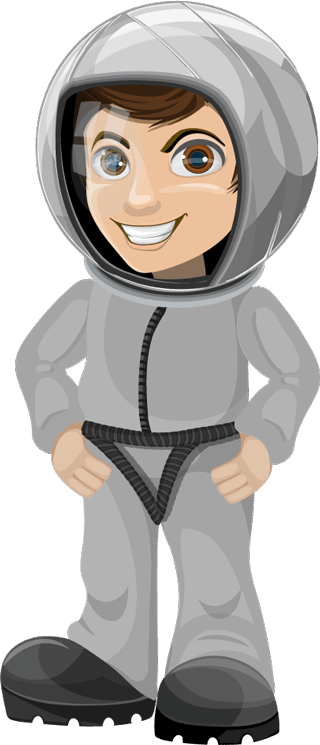 Age: 15
Personality: Shy, Inquisitive, Passionate
Likes: Hockey, Animals, Exploring, Video Games
Dislikes: Heights, Bullies, Being kept in the dark
Siblings: Katie - 9
Pets: Dog - Rover, Robopanion - Rober
Test it out!
"Bobby... Bobby Sterling! Wake up this instant!" yelled Charlene, Bobby's mother, from downstairs. She was carrying a basket of laundry with one hand, while the other hand was trying to straighten out the rest of the unsightly living room. The current state of the room was depressing for Charlene because she had just cleaned this very room only a couple of days ago. Yet, here she was again, with the room just as messy as before. It was like she was almost stuck in a never-ending time loop.
Charlene was an attractive woman who just turned forty. She had a curvy but athletic physique and shoulder-length straight brown hair and green eyes. She always tried to maintain a positive and upbeat attitude during the course of the day, no matter what was thrown her way. And she'd be the first to tell you, a lot was thrown her way. Some would even say she is a little too vivacious for a mom with two kids. But who could really blame her? She needed to be like that in order to keep up with them and all the additional work they constantly created. She was always determined to be the best mother possible and it was hard to argue that she wasn't. She sometimes wondered how much worse this room could have been if she had a third kid like her husband had really wanted. But even though they were messy children, they were her messy children and she loved them dearly.
Straightening up the house and keeping her son on schedule were just parts of a day's work for Charlene. When she wasn't mothering, which wasn't often, she liked to dabble with her online business. But between trying to keep Bobby on task and taking care of his nine-year-old sister Katie, she didn't really have very much time for it. But she was determined to make time for it as best as she possibly could anyway.
The Sterling's lived in a modest house in the suburbs of Seattle, Washington. Despite its modesty, the house had a great view of the Puget Sound and was very modern because of the constant tinkering and upgrading by Bobby's father, Jack. Jack was an engineer and loved to put his engineering skills to good use around the house, even when it wasn't necessary. He also fancied himself as an interior designer but that was very debatable, according to Charlene. On the weekends, Jack liked to try and do athletic and outdoor activities with Bobby as much as possible. Weather permitting of course, which it usually wasn't.
Like his parents, Bobby also has a lot of energy. This is one of the reasons why he is a top defenseman in his junior hockey league. He had been playing hockey ever since he could lace up his own skates. It was something his father steered him towards as a child. Mostly because Jack wanted a chance to coach a sports team and his favorite sport was hockey. Luckily for Jack, Bobby ended up falling in love with it on his own anyway. Even though at times he struggled, especially when he was first learning to skate. Now Bobby's ultimate goal is to play hockey professionally.
You can read the first chapter for free over at Wattpad.
There's also a free preview on most digital versions.
Editorial Reviews
A grand series opener that introduces characters worthy of further sci-fi adventures. - Kirkus Reviews
Bobby Sterling vs. Truth by Alex Mueller is a thrilling YA science fiction adventure. Author Alex Mueller takes an ordinary school and adds fun space elements. Even the normal idea of sports takes a twist and includes a hoverboard element. In addition to his new space surroundings, Bobby also deals with friendship, crushes, and a bully. He's just a normal kid who is trying to find his place in the world and gets embarrassed when he's not as good at something as the other students, but it's his very ordinariness that makes him someone easy to relate to.
Mueller adds a mystery element to the school as it's not quite clear why the students are actually there. This is what Bobby ends up obsessing over and what he becomes determined to uncover while he and his team are also being sent out on different space missions. Each student gets their own pet, but the pet is also a robot fitted to their personalities, which is a fun element reminiscent of the magical trope where the magic students get an animal to bond with, only with a robotic twist that adds to the impact of these students in space.
Bobby Sterling vs. Truth finds a normal boy in an extraordinary space school with robots, friendship, and adventure. - Readers' Favorite
Sign up for Bobby Sterling updates
Don't worry, there will barely be any.